PERFORMANCE
POLYMERS
INNOVATIONS INC.
Rail Products
The foundation of our business has been built on rail seal products. With decades of experience, we manufacture and supply rail seal and other solutions to the Class 1 rail companies and their 3rd party contractors, along with other rail industry providers. We boast not only a large supply of existing dies and templates but also the ability to provide custom solutions for even the most difficult of applications.
Fenders & Bumpers
We provide rubber bumpers and fenders to both the marine and trucking industries. Our customers range from government agencies to public and private entities. Offering multiple types of rubber and utilizing a library of existing profiles and the ability to produce custom solutions, we have a solution for any situation. We also provide mounting hardware at the customer's request.
Snow Plow Blades
Selling to many of the major plow manufacturers, different grades of polymer along with multiple sizes gives our customers the snow blade options they need. We also cut and hole-punch to customer specific drawings. Whether you find an existing profile suitable or if we need to design a custom solution, you will have the exact product you require.
Custom Rubber Extrusions
We produce a wide variety of rubber extrusions to service a multitude of applications. Our engineering team will work with you to design the exact part required and determine the best rubber compound for the job. We work as a team to help guide your supply needs and customer demands.
ABOUT PPI
Performance Polymers Innovations Inc. (PPI) manufactures specialized and custom-designed rubber extrusion solutions for its clients in a broad range of applications, including the railway, shipping, public transit, marine, and snow removal industries.
PPI's engineering and product design group has extensive manufacturing and practical field experience in the rubber industry. This practical experience allows us to design custom products, develop tooling, and optimize compound performance to meet or exceed our customers' most exacting specifications.
OUR VALUES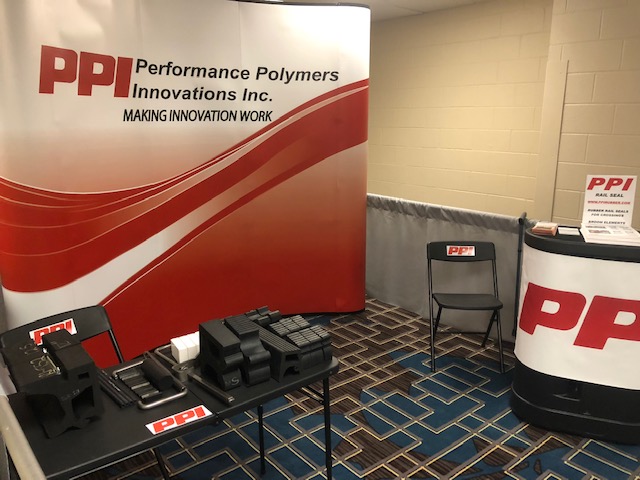 Get in touch through email, phone or by filling out the form below.

519-622-1792
Toll-Free: 1-888-222-5968

info@ppirubber.com

36 Raglin Place Cambridge,
ON, N1R 7J2 Canada